The China (Fujian)-Egypt Online Conference on Digital Education was held and live broadcast on September 29 with officials joining from Fuzhou, Beijing and Egypt. Guo Ningning, Vice Governor of Fujian Province, and Liao Liqiang, Chinese Ambassador to Egypt, attended the meeting and delivered speeches. Egypt's Deputy Minister of Education and Technical Education Ahmed Dahir and Egyptian Ambassador to China Mohamed El Badri delivered speeches via video recording. During the conference, NetDragon Senior Vice President Chen Hong shared the Company's experiences in Egypt's education technology market and its plans to further the cooperation with Egypt.
Ahmed Dahir said in his speech that the cooperation between Egypt and China in the fight against COVID is a testament to the strength and resilience of the friendship between the two countries. During the pandemic, through learning from the valuable experience of the Chinese government, the Egyptian government took a lot of preventive measures to minimize the spread of the virus, including temporary school closures. Therefore, there is an urgent need for an effective online platform to ensure that students could continue with their studies despite school closures, Dahir said. He added that he was very grateful to NetDragon, which is based in Fujian Province, for deploying an education platform in Egypt and bringing positive changes to the use of innovative and efficient pedagogy.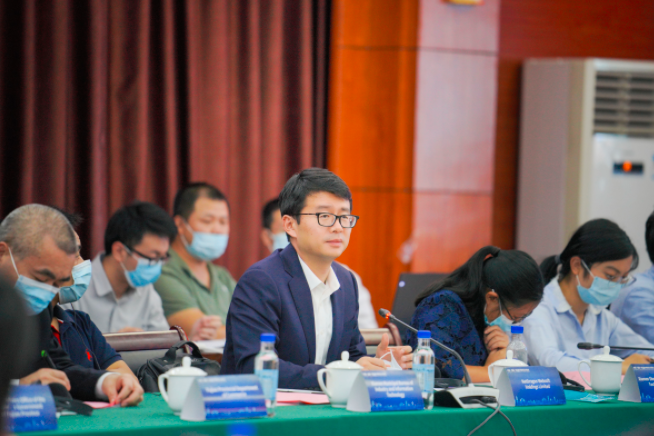 △NetDragon Senior Vice President, Mr. CHEN Hong in the meeting
"Egypt is a big country in Africa, and it has long been leading the continent in terms of economy, technology among others. NetDragon is very glad to participate in the ongoing education reform in Egypt, and make use of education technology as well as  experience gained in China to help Egypt promote smart education." Senior Vice President of NetDragon Chen Hong said. He also said that NetDragon and Egypt began cooperation in digital education as early as 2017. In 2018 and 2019, Egypt purchased a total of nearly 30,000 interactive panels from NetDragon's subsidiary Promethean. The two parties also signed an agreement by which NetDragon will deliver 260,000 intelligent classrooms to Egypt. The first batch of intelligent classroom has already arrived in Egypt.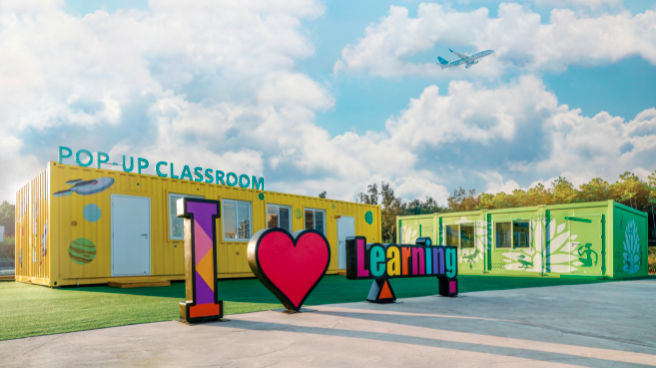 △Intelligent Classroom Solution by NetDragon
In March this year, NetDragon's global online learning community Edmodo was selected by the Egyptian government as the designated online learning platform for the K12 education system, covering 23 million K12 teachers and students and 2 million vocational education users across the country. It has assisted teachers and students in remote teaching through online education in response to the impact brought on by the pandemic.
At the meeting, Chen also shared three lessons that NetDragon has learnt from its cooperation with Egypt and other African countries:
Constantly innovate and promote deep integration of technology and education. "We are able to achieve national-level cooperation with Egypt mainly due to our world's leading digital education technology and continued innovation. Our digital education products such as Promethean interactive panels and Edmodo integrate various innovative technology such as AI, 3D, etc. and are valuable to Egypt's education."
Insist on customization, and provide products, solutions and services catering for countries' specific needs. "In order to quickly improve Egypt's educational infrastructure, we have cooperated with Egypt to develop an innovative product called 'intelligent classroom'. The container-sized classroom, equipped with technological facilities such as interactive panels, 101 Education PPT, Mobile Device Management (MDM) systems etc., could be easily transported and quickly deployed."
Empower countries with improved open resources, and help enhance their content capacity and achieve sustainable development. "For example, we make use of our technology to help the educational resource production team under Egypt's education ministry to optimize the production process and improve the output quality."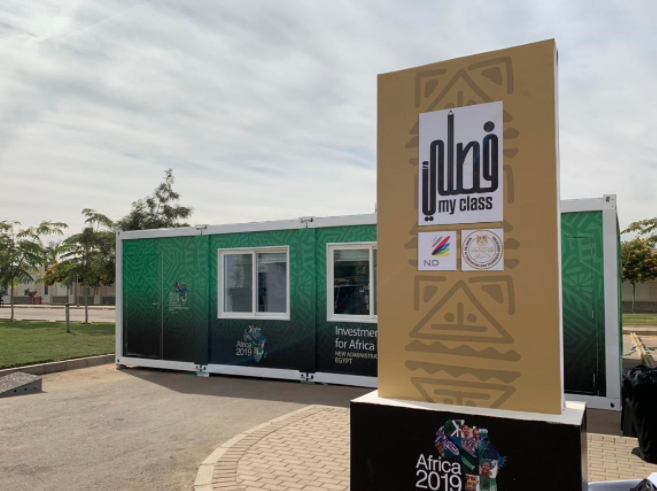 △Intelligent Classroom Solution at "Africa 2019" Convention
Chen said that in the future, NetDragon will rely on its world's largest digital education resource production base, which is under construction, to strengthen cooperation in research and development as well as production. It will strive to realize the joint production and sharing of high-quality digital education resources, and provide Egypt with a more comprehensive digital education solution. It also aims to promote in-depth integration of cutting-edge technology and education, and push for education reform.